Current Services     Archived Services
E-mail: condolences@whelanfuneralhome.ca
DORICIC, Maria (née Juračić)
August 14, 1931 – September 12, 2022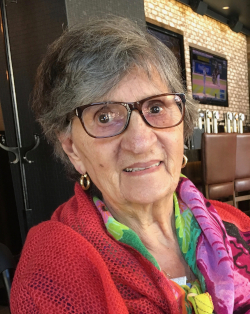 It is with a great sense of loss that we announce the passing of our beloved mother and grandmother, Maria. Predeceased by Vlatko, her loving husband of 64 years, Mama was all about her family. Nothing made her prouder and happier than being with her daughters Angela, Georgia (Arieh) and Suzie (John) and her grandchildren Alexandra (Dylan), Ariana, Vladimir and Elena. Maria is predeceased by her sisters Eva (Đino) and Ana (Tomáš) and missed by nieces, nephews, relatives and friends in Ottawa, Thunder Bay, Toronto, Vancouver Island, Cleveland, Chicago, Croatia, France, Germany, Netherlands and Australia. Born in the village of Vele Mune, Croatia, Maria escaped from communist Yugoslavia to Italy with her husband and daughter Angela. They immigrated to Canada three years later in 1960 to Thunder Bay, where the family was reunited in 1961 with their daughter Georgia who had to be left behind in Yugoslavia during their escape. Maria worked in a variety of jobs while taking care of children alone for long periods of time while her husband worked as a logger in the remote woods of northern Ontario. Maria was a resilient woman and worked hard all her life. But she also knew how to have a good time and enjoyed laughing and exchanging stories with her sisters about their lives in Croatia. She loved cooking big meals and baking treats for her family and enjoyed the constant company of friends who dropped by to visit, drink and laugh together. Maria kept close contact with all family, near and far, and was the glue that held everyone together. The importance of family was a legacy she passed on to us all. Maria was much loved and will be greatly missed. The family wishes to sincerely thank the nurses, doctors and personal care workers on the fourth floor of The Glebe Centre for the compassionate care they provided to Maria, in particular, Pat, Marjorie, Cindy, Pastor Jim, Dr. Carson, and Dr. Levine. Our sincere thanks as well to Dr. Lau and Josée, and Dr. Braidek, Olivia and Jennifer at the ROH. Heartfelt thanks also to Judith and Robert and Liane who were there for Maria during her most difficult times. Memorial services for family and friends will be held at a later date in Thunder Bay. Donations to The Glebe Centre, in lieu of flowers, will be greatly appreciated. "Mary, Mama, Nona" you are fixed in our hearts forever.
Arrangements entrusted to the Whelan Funeral Home tel. (613) 233-1488
LEGAULT, Robert Maurice 'Bob'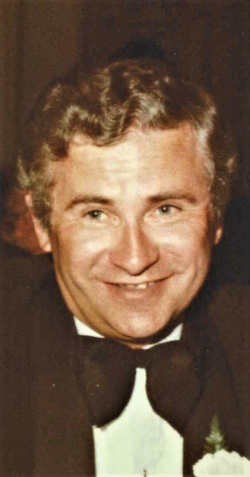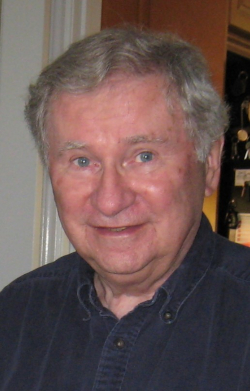 Peacefully at Granite Ridge Community Care on Sunday, August 14, 2022 in his 88th year. Bob Legault of Richmond, beloved husband for 60 years to Joyce (nèe Gore). Loving father of Lindsay (Patricia den Boer) and Gregory. Predeceased by son Christopher. Robert was the dear son of Albert Legault & his birth mother; Blanche (nèe Gervais); and Rita (nèe Whelan). Dear brother of Ross (Kathleen) Murdie, Linda (Late Glenn) Lapierre, Dennis (Melissa) Legault and Jeffrey (Crincle) Legault. Predeceased by brother Terry (Risë) Murdie. Dear brother-in-law of Glenna Laflamme. Sadly missed by many nieces, nephews and friends. Cremation has taken place. Friends may pay respects to the family at the Whelan Funeral Home, 515 Cooper St. (between Bay & Lyon) on Thursday, October 6 from 2 to 4 PM. A Celebration of Life will be held on Friday, October 7 at 11AM. A time of refreshment and fellowship will follow. Private Interment at Saint John the Baptist Anglican Cemetery in Richmond.
Arrangements entrusted to the Whelan Funeral Home tel. (613) 233-1488
MANGIONE, Giovanni 'John'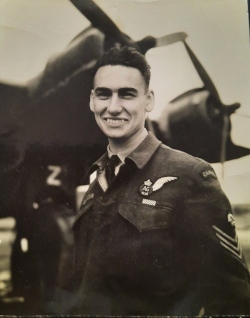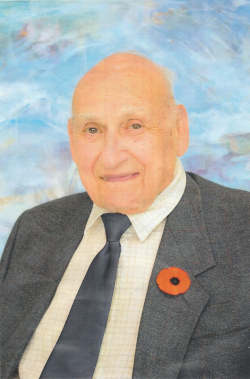 In hospital on September 14, 2022 at the age of 96. John Mangione, cherished husband and best friend of Illa (nèe Maracle). Beloved son of the late Paul Mangione and Lucia Samar. Loving Father of Mary Illa (Erin Franey) and Paul Mangione. Dear 'Grampa' to Candice, Michael, Patrick, John (Tammy), Garnett, Illa Willow, Matthew, Tolok, Crystal, Terry, Stephanie and Amber Lynn. Survived by his siblings, Bernadette, Anne (late Nelson), Teresa (late John) and Joe Mangione (late Patricia). Predeceased by siblings, Peter (Madeleine), Rose, Helen (Cecil, and Art), Nicholas (Joan), Sarah (Bernard), Tony (Millie), Lucy (Norman), Sr. Margaret and Carmel (Fern). dear brother-in-law to the late Dilly and Howard Lewis and the late Audrey and Garnet Lewis. Fondly remembered by his many nieces, nephews and Godchildren. Will be missed by his friend Billy Conlin. Friends are invited to pay respects to the family at The Whelan Funeral Home, 515 Cooper St (between Bay & Lyon) on Tuesday from 2 to 4 and 6 to 8PM. A Mass of Christian Burial will be held at St Anthony's Church on Wednesday, September 21, 2022 at 10 AM. A time of refreshment and fellowship will follow in the Parish Hall. Interment at Capital Memorial Gardens in the family plot with his dear Illa.
Arrangements entrusted to the Whelan Funeral Home tel. (613) 233-1488
BAKER, Doreen
(retired National Defense)
Peacefully at Westwood Retirement Residence on Saturday, September 10, 2022 at the age of 93 years. Doreen Baker, dear daughter of the late William & Maud (nèe Dunnigan). Predeceased by her only brother Frederick in 2004. Doreen is survived by several cousins; including Mrs. Marie Armstrong and Mrs. Gail Storie. Many thanks to her dear friend Jacques Mauffette for his care and dedication. A Mass of Christian Burial will be held at St. Malachy Catholic Church (3889 QC-315, Mayo, QC) on Tuesday, September 20, 2022, at 11 AM. Interment to follow at the Parish Cemetery in the Baker family plot.
Arrangements entrusted to the Whelan Funeral Home tel. (613) 233-1488
BOLDUC, Dorothy Margaret
(former employee of E.B. Eddy Co.)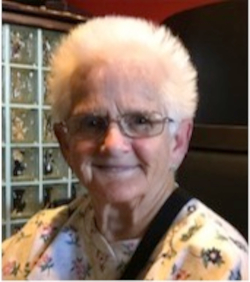 Peacefully on August 29, 2022 in her 86th year. Dorothy (nèe Langill) beloved wife of the late Roger Bolduc. Daughter of the late William Thomas Langill and Rose Mae (nèe Lafreniere). Survived by her brother Clifford Langill. Predeceased by her sister Betty and brother Mike. Fondly remembered by many cousins, her nieces, nephews and her best friend and cousin Margaret Whalen. A private Christian Burial was held. Interment at Notre Dame Cemetery in Gatineau.
Arrangements entrusted to the Whelan Funeral Home tel. (613) 233-1488
MAHONEY, William "Lorne"
March 31, 1932 – August 20, 2022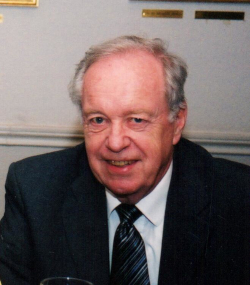 With deep sadness and love, the family of William "Lorne" Mahoney announces that Lorne passed away on August 20, 2022, at the Ottawa Heart Institute. He is survived by his loving wife of 63 years, Marie "Helen" (née Taylor), his children Timothy, Michael (Julie Christie) of London UK, Colleen (Brian Blak), and Philip of Vancouver BC. Also survived by his devoted and loving grandchildren Sean, Amy and Theresa.
Lorne was born in Ottawa, the youngest child of Patrick and Mary Ethel "Mamie" (née Hayes). He is survived by his sister Helen Clarke (the late Earl Clarke) and his sister-in-law Sr. Anne Taylor GSIC, and predeceased by siblings Patricia Keenan (Jim), Frankie and Edwin (Lenora). He is fondly remembered by many nieces and nephews.
Lorne spent his career in broadcasting regulation, first at the CBC, and was a part of the CRTC and its predecessor the BBG, from the creation of those agencies. He was instrumental in the enactment of Canadian Content requirements.
Lorne cherished his Irish heritage, and had a large collection of books on Irish life, history, and legends. A highlight of his life came when he visited the Emerald Isle with his wife and his sister Helen Clarke in 2000. He loved Irish music and Big Band jazz. Lorne, Helen and family enjoyed summers at their cottage in Tenaga for more than half a century.
A funeral Mass will be held at St. Basil's Church located at 940 Rex Ave., on Wednesday September 7, 2022, at 11 AM. The family kindly requests the wearing of masks by attendees. Thank you to the doctors, nurses and staff of the Ottawa Heart Institute, as well as Ottawa's paramedic services for their care of Lorne as well as his family in the last weeks of his life. In lieu of flowers, donations to the University of Ottawa Heart Institute Foundation or
the Kidney Foundation of Canada would be greatly appreciated.
The Mass will be available to watch through a live Stream broadcast, for those wishing to receive the link, please email: info@whelanfuneralhome.ca.
Arrangements entrusted to the Whelan Funeral Home tel. (613) 233-1488
JENKINS, Mary Margaret (nee Lavelle)

September 7, 1940 - June 25, 2022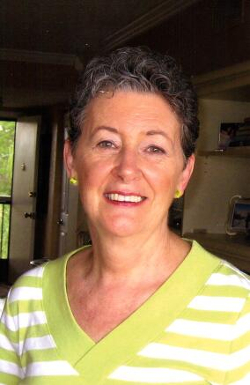 Due to family circumstances the Celebration of Mary's Life scheduled for Wednesday, September 7, 2022 at 2:00p.m at the Ottawa Hunt and Golf Club has been cancelled. Our entire family appreciates your understanding that we are unable to proceed with the event.
Arrangements entrusted to the Whelan Funeral Home tel. (613) 233-1488
Margaret (MAGGIE) Evelyn Webber

May 1, 1951 - December 28, 2021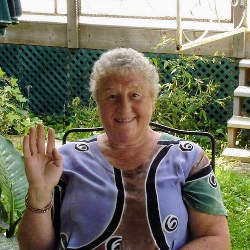 Celebration of Life at Whelan Funeral Home
515 Cooper St., Ottawa
Sunday, September 4, 2022 12 Noon - 2 p.m.
We invite friends and loved ones to join the family for an informal celebration of Margaret (Maggie's) life. We'll share memories and reminisce over light refreshments whilst enjoying some of her favourite music. In lieu of flowers, for anyone wishing to donate, please consider the following:

The Ottawa Humane Society, World Vision or a charity of your choice.


Arrangements entrusted to the Whelan Funeral Home tel. (613) 233-1488
STARRATT, Daniel Avard
53 of Ottawa passed away suddenly at home on August 14, 2022. Born in Halifax, NS on March 1, 1969. Daniel lived in Nova Scotia, Alberta and Ontario but Nova Scotia (the Shore) was always home. Daniel dearly loved his family. He is survived by his wife Mary Marr, father Randy, stepmother Pam, siblings Pat(Tammy)Penney, Clayton Devine, Tracy(Dave)Hatfield, Corey(Chelsey)Starratt, several nieces and nephews. He was predeceased by his mother Blanche and both paternal and maternal grandparents. No service by request.
Special thank you to Whelan Funeral Home for their compassionate care.
Arrangements entrusted to the Whelan Funeral Home tel. (613) 233-1488
TUCCI, Giovanni 'John' Gerard
(retired City of Ottawa Maintenance)
Peacefully after a brief illness on September 10, 2021 in his 73rd year.
Pre deceased by parents, Johnny Tucci and Marie Germaine Larriviere. He is survived by his loving children, John Jr. and the late Angela. A graveside prayer service will be held at Beechwood Cemetery on Thursday August 18, 2022 at 2 PM.
Arrangements entrusted to the Whelan Funeral Home tel. (613) 233-1488
BUJOLD, S. Elisabeth (S. Marie Léonard)
(de la Congrégation des Sœurs de l'Institut Jeanne d'Arc)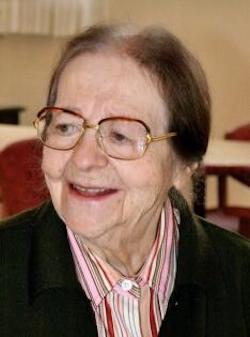 S. Elisabeth Bujold est décédée à Ottawa, le 4 mars 2022 à l'âge de 109 ans et six mois. Entrée en communauté le jour de ses 20 ans, le 20 août 1932. Avis : des changements s'imposent compte tenu des restrictions liées à la Covid-19. La célébration de la vie prévue pour le vendredi 19 août n'aura pas lieu. La célébration des funérailles aura lieu le samedi, 20 août 2022, à 10h à l'église Notre-Dame-de-Lourdes, 435 chemin de Montréal (Vanier). Inhumation au Cimetière Notre-Dame d'Ottawa, le lundi 22 août.
Les arrangements funéraires sont confiés à la Maison funéraire Whelan. tel. (613) 233-1488
COLEMAN, Richard Frederick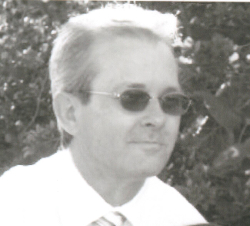 Passed away peacefully after a brief illness at 64 years young. Proud father of Deanna, Shannon (Ryan), Justin (Katelyn) and James (Amy). He will be sadly missed by his grandchildren. Beloved brother to Patricia, Gerald and Steven. Cherished uncle to Breanna. Pre deceased by his parents, Gerard and Beverley Bell. Friends are invited to pay respects to the family on Thursday, August 11 from 2 to 4 and 6 to 8 PM at the Whelan Funeral Home, 515 Cooper St (between Bay & Lyon). A Celebration of Richard's Life will be held on Friday, August 12, 2022 at the Whelan Funeral Home at 11 AM. Interment Beechwood Cemetery.
Donations to The Ottawa Hospital would be appreciated by the family.
Arrangements entrusted to the Whelan Funeral Home tel. (613) 233-1488
LENNON, Nancy Leigh
(Federal Govt. - Canada Food & Inspection Agency)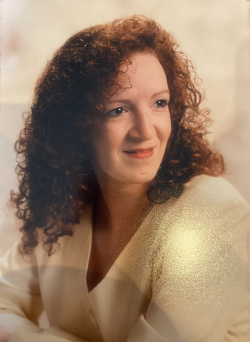 With her family by her side, in hospital on July 18, 2022 at the age of 58 years. Nancy will be lovingly remembered by her children Leah and Kian; and her former husband Douglas Blair. Beloved daughter of the late Claude 'Babe' Lennon and late Germaine (nèe Guerin). Dear sister of Wayne (Susan). Predeceased by her brother's Brian (Pat Beahan) & Michael Lennon. Will be fondly remembered by many nieces and nephews. A private cremation has taken place, with a service in celebration to be held at a future date.
Arrangements entrusted to the Whelan Funeral Home tel. (613) 233-1488
JOHNSTON, David Alexander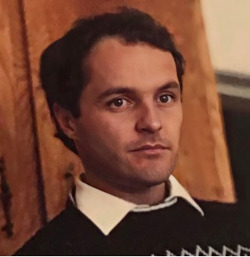 David Johnston left this world peacefully on August 2, 2022, surrounded by his family. David was a lifelong seeker, learner and complete individualist, writing his own rules from scratch. He inherited his mother's curiosity about everything. He had many diverse talents and was inventive and creative. He was well-read, articulate, and always happy to share his controversial world views and philosophies with all. He also inherited his father's wry sense of humour.
Predeceased by his mother Rita (nee Hickson) and his father Alex. He leaves behind his three sons Vincent, Ben (Melanie) and Matt (Emily), his grandchildren Henry and Violette, as well as his sons' mother França Saikaly-Johnston. David cared deeply about his family and was immensely proud of, and grateful for, his sons and grandchildren. His wonderful sons are the best achievement of his life.
Survived by his five sisters Susan Raby (late Jean-Charles), Vicky, Karen (Norm), Kate (Leah), and Jane (Rob).
While David enjoyed robust good health for most of his life, his health declined seriously in recent years, due to COPD and heart failure. Given his terminal condition, coupled with the difficulties of living with severe disability through the pandemic, he opted for medical assistance to bring more comfortable closure to his life. David and our family commend the excellent and compassionate care provided by the Civic Hospital staff and the Medical Assistance in Dying team, who ensured his peaceful and dignified departure from this life. David believed that his unique 'quantum signature' would continue on, to emerge elsewhere.
David was one of a kind. We will miss his unique presence greatly and treasure our good memories.
He was committed to the importance of housing for the homeless and underprivileged, and any desired donations could be made towards this cause.
Friends and family will be welcome to a farewell for David in September.
Arrangements entrusted to the Whelan Funeral Home tel. (613) 233-1488
WHALEN, Michael Lawrence
November 27, 1942 – July 31, 2022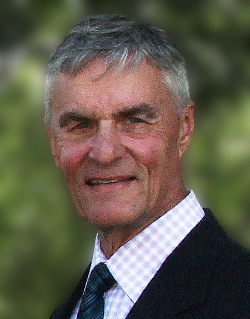 After a brief bout with cancer, surrounded by the love of his family, we are heartbroken to announce the passing of our beloved Michael. Loving husband of 53 years to Donna (nee Karam), and devoted father to Laura (Sean), Anthony (Danielle), Kara (Shawn), and Katherine (JP). Michael was an ever-present grandfather to his grandchildren Ciara, Grace, Joseph, Maeve, Caleb, Aidan, Payton, Michael, and Dyer. He will be sadly missed but fondly remembered by his brothers Greg (Janice), John (Sue), and Pat (Jackie), as well as by his brothers and sisters in-law, and many nieces and nephews. He is predeceased by his parents Michael and Lucy (nèe Macrillo) and siblings James, Theresa, and Gary.
After a fulfilling career with the RCMP/CSIS, he retired in 2000, giving him time to enjoy cycling, golfing, cross country skiing, and wine-making. Nothing, however, provided him so much comfort as his faith, family and friends.
Visitation will be held at the McEvoy-Shields Funeral Home, 1411 Hunt Club Rd, Ottawa on Sunday, August 7 from 4pm-8pm. A Mass of Christian Burial will be held at St. Clement Parish at (Ste Anne Church-528 Old St Patrick Street), Ottawa on Monday, August 8, 2022 at 12 Noon. Burial will follow at The Beechwood Cemetery.
As an active member of his church, memorial contributions may be made to the The St. Clement Parish. Michael's family would like to thank the staff of the General Campus and Elizabeth Bruyere for their compassionate care. A special thank you to Dr. Charles Sabbagh, who was with us through every difficult step.
Arrangements entrusted to the Whelan Funeral Home tel. (613) 233-1488
WILSON, Mary Anne
(Retired Federal Govt. - Dept of Passport Immigration)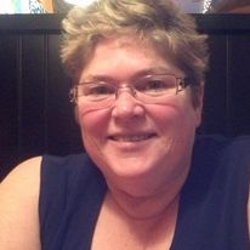 After a brief illness, peacefully passed away at the University of Ottawa Heart Institute on Wednesday, July 27, 2022 at the age of 65 years. Beloved daughter of the late Robert and Frances (nee Haffey) Wilson of Napanee. Cherished sister of Patricia Redner (Late Stephen) and Paula Wilson (Patrick Rioux). Predeceased by infant brother Robert. Proud Aunt of Stephanie (Dustin). James, Danny (Tristan), David and Marc. Will be sadly missed by the 10th Glen girls, family and friends. Donation in Memory to
Cornerstone Women's Shelter
or Immigrant Woman Services Ottawa, greatly appreciated by the family. Friends are invited to pay respects to the family on Wednesday, August 3 from 6 to 8 PM at the Whelan Funeral Home, 515 Cooper St (between Bay & Lyon). A Mass of Christian Funeral will be held on Thursday, August 4, 2022 at St Maurice Church (4 Perry St & Meadowlands Dr.) at 11AM. A time of refreshment and fellowship will follow in the Church hall.
Arrangements entrusted to the Whelan Funeral Home tel. (613) 233-1488
HARRIS, James Francis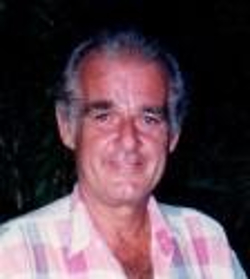 Peacefully on Friday July 22, 2022 at the age of 79 years. Beloved husband of Ann (nèe Nass). Dearly loved father of Tammy Jones (Gilles Poirier). Proud Grandad of Emily Jones (Naryan Bell) of London England, Nicholas Jones (Vanessa Lalonde) of Toronto, On. Loved big brother of Mary (John Calderone). Predeceased by his devoted parents; late Frank Harris and Loretta Reynolds. Jim worked in retail for the majority of his career in the Ottawa area. The family would like to thank the 'Angels' on Dublin Wing at St Patrick's Home for their dedication, care and compassion. Friends are invited to pay respects to the family on Friday, August 5 from from 2 to 4 and 6 to 8 PM at the Whelan Funeral Home , 515 Cooper St (between Bay & Lyon). A Mass of Christian Funeral will be held on Saturday, August 6, 2022 at St Mary's Church (100 Yonge St at Bayswater) at 11AM. A time of refreshment and fellowship will follow in the Church hall.
Arrangements entrusted to the Whelan Funeral Home tel. (613) 233-1488
McGRATH, Margaret C.
(Retired Canada Post & Dept. of Agriculture)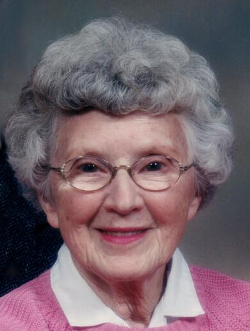 Peacefully at Starwood Retirement Residence on Friday, July 22, 2022 at the age of 96 years. Margaret (nee Palombo), loving wife and best friend of the late Gerald McGrath. Dear mother of Michael. Cherished Grandmother to Meagan and the late Sarah. Friends are invited to pay respects to the family from 10AM until commencement of a Mass of Christian Funeral on Thursday, July 28, 2022 at 11 AM. A time of refreshment and fellowship will follow in the Church hall. Donations to the charity of your choice would be appreciated.
Arrangements entrusted to the Whelan Funeral Home tel. (613) 233-1488
ORLIK-RÜCKEMANN, Krystyna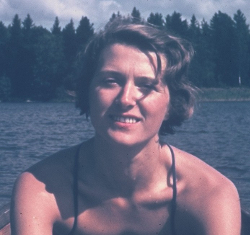 Peacefully on Tuesday, June 28, 2022 in Ottawa in her 99th year. Devoted wife of Kazimierz and beloved mother of Andrew and George and mother-in-law of Mia and Cindy. Proud grandmother of Christian,Tommy, Veronica, Louise, Sonia, Alexander, Kristoffer and Krystyna as well as the great and great-great-grandmother of many wonderful boys and girls.
Krystyna spent most of her childhood in the Tatra Mountains of Poland on the family's country estate before moving to Warsaw. When the Germans started bombing the city in 1939 her father and brother soon got deeply involved in the resistance organizations. Krystyna was a teenager but volunteered for communications duties in the south. This led to her arrest and she was sent to the Ravensbrück Concentration Camp in Germany in 1943. At the end of the war she was brought to Sweden by the Red Cross where she eventually met the love of her life. She completed her education in Stockholm. Cycling excursions in the Swedish countryside with her husband and two little sons were among her favorite pastimes on weekends. A special occasional treat was a visit to an art museum or theater.
The family moved to Ottawa in 1955 where she worked as a microbiologist until retiring early to devote herself to her rapidly expanding family. She designed the family cottage near Barry's Bay where she enjoyed many wonderful summers with her grandchildren. Krystyna could not tolerate bullying or mistreatment of animals and was not afraid to intervene when necessary. She had many friends, loved to dance and was passionate about art and music. After years of careful planning, Krysytyna got away on a long solo tour of Italy and France where she got intimately acquainted with all the sculptures and paintings she had studied for so long. Not to mention the local culinary arts.

She inspired so many of us by setting a strong example and was always there to support or help. She will be missed forever.

A Memorial Funeral Service and reception will be held on Monday, July 25th, 2022 at 11 am at Beechwood Cemetery. Interment at Notre Dame Cemetery.
Donations to the May Court Hospice would be deeply appreciated https://maycourt.org/
Arrangements entrusted to the Whelan Funeral Home tel. (613) 233-1488
VILLENEUVE, K. Elaine (nee Belier)
(Retired Federal Government- Customs Canada)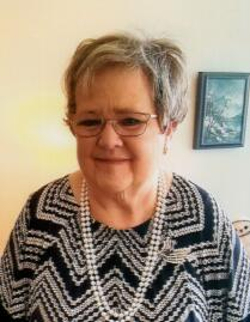 Peacefully on Thursday, July 14, 2022 in her 76th year. Karen Elaine Villeneuve, loving daughter of the late Robert 'Bob' Belier & Dorothy (nèe Milks). Dear sister of Brenda (Roy Brazeau). Cherished Aunt of Derek and great-aunt to Kyle and Taylor. Life long friend of Liz Beasley. Friends are invited to attend a Mass in Memory at St Mary's Church (Yonge St.& Bayswater) on Wednesday, July 27, 2022 at 11 AM. A time of refreshment and fellowship will follow in the church hall. Interment of the urn at The Notre Dame Cemetery. Memorial donations to the Canadian Cancer Society greatly appreciated by the family.
Arrangements entrusted to the Whelan Funeral Home tel. (613) 233-1488
JENKINS, Mary Margaret Theresa (nee Lavelle)
September 7, 1940 - June 25, 2022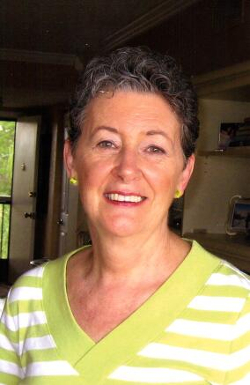 On most days Mary could be seen tending to her beloved flower garden, and it was there that she suffered a fall on June 19, 2022. A week later, Mary passed away peacefully, surrounded by her family.

Mary was the loving and beloved wife of the late John (Jack) Jenkins. The devoted and proud mother of Mary Ann (Adje van de Sande) and Robert (Andrea Sharpe). She will be affectionately remembered by granddaughters Amy (Theo Stiller) of Maui, Taylor Ann, and Janna Maria both of Ottawa. Mary adored her great-grandchildren. She was Little Grandma to Luca, Liliana (predeceased), Maia, Matthias, Marley, Milo and Isla and Granny Apple to Otis and Harriet. She was predeceased by her parents Frances (O'Brien) and Anthony Lavelle, and her sisters-in-law June Schramm (late Randy), and Joan Ambrose (late George). She is survived by her brother Gerard Lavelle (Paul Schaub) and sisters-in-law Helen Park (late Alan) and Myrna Jenkins (David McNally).

Mary was born in Pembroke, Ontario and attended the Convent of Mary Immaculate School. Upon graduation in 1957, she, along with her widowed mother and younger brother Gerard, moved to Old Ottawa East to be closer to her mother's family. After completing a secretarial course at Immaculata High School she quickly obtained a job with the newly expanding civil service.

She met Jack while working at the National Energy Board (NEB) and after a whirlwind romance they were married in 1960 and went on to celebrate 56 wonderful years together. In 1961, they moved into what would become their forever home. While Jack pursued a career at the NEB, Mary devoted her life to her family, friends, and numerous social and charitable endeavours.

She was unwavering in her support of her two children and immensely proud of her three granddaughters. She couldn't wait for her daily updates on what her great-grandchildren were up to. Mary was very appreciative that during the pandemic, Gerard and Paul warmly welcomed her into their "Covid Bubble".

Mary cherished her friendships; she was loyal and caring to those in her broad circle of friends. They in turn provided her with love and support which was especially appreciated as she cared first for her mother, and then later for her husband as he lived with Parkinson's Disease.

Mary loved to travel, both with family and friends. She treasured the memories of her time spent in Florida, France, and Turkey. She was delighted to have been able to enjoy a solo trip to Maui shortly before her death, spending two wonderful weeks with Amy's family.

Mary and Jack enjoyed a wide circle of friends. They were long-time members of the Ottawa Hunt & Golf Club. As a member of the Rideau Club, Mary served on the Special Events Committee. Through Mary's involvement with the International Club, she opened their home to friends from all over the world.

Mary dedicated several years to fundraising for Salus, an organization which held a special place in her heart. A consummate organizer, Mary served as President of the Engineer's Wives Association, President of Art Lending, was a valued member of the International Club and volunteered at Holy Cross Church.

We will remember her as being fiercely independent, hard-working, a loyal friend, and full of life. She was passionate about bridge, cryptic crossword puzzles, travel, and her garden. We will miss her thousand little kindnesses.

Mary was a strong supporter of the work of Salus, a charity that provides life-changing housing and support services to people living with serious mental illness. Donations can be made in Mary's honour at https://www.salusottawa.org/in-memorium-in-honour/ or by phoning 613-729-0123.

Please join our family for a Celebration of Mary's Life, on what would have been her 82nd birthday. It will be held at the Ottawa Hunt and Golf Club, One Hunt Club Road on Wednesday, September 7, 2022 at 2:00p.m.
Arrangements entrusted to the Whelan Funeral Home tel. (613) 233-1488
ISRAEL, Tina Marie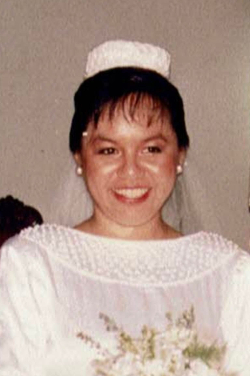 On July 4, 2022, Tina Marie de Veyra-Israel peacefully joined our Lord. With much serenity, she accepted her fate. Courageously, she decided not to let the complications of her illness dictate how she would live the last days of her life on earth. With wisdom from her faith and her medical providers she chose the end of this chapter in her story.

Tina Marie was born on August 14, 1965 in Manila, Philippines to the late Severino S. de Veyra and the late Teresita V. Santos. She attended Dominican College in San Juan, Metro Manila for her primary and secondary education and graduated with a BS in Business Administration from the University of Santo Tomas in Sampaloc, Manila. On September 8, 1991 she married her best friend and love of her life, Prudencio Israel in Camp Aguinaldo, Quezon City. They are blessed with a son, Jonathan Amos. In April 2006, her family migrated to Ontario, Canada where they spent more memorable moments in their life.

She will be greatly missed by her younger sister, Teresa Maria and niece, Katherine Terese de Veyra.

We, her family, join Tina in thanking relatives, friends and healthcare providers for enriching her life especially towards the end.

Cremation is on July 6 at 11:15am. Memorial Mass will be celebrated at St Patrick's Basilica (Ottawa, Ontario) on July 8 at 10am. As per her wish, interment will be in the Philippines on Feb 2023.

Padasal/Prayers through Zoom on July 4 - July 12.
https://us06web.zoom.us/j/85956023351?pwd=b3MzaStONEVpelQ5b2tlVG1KalJ2dz09
Arrangements entrusted to the Whelan Funeral Home tel. (613) 233-1488
KENNEDY, David James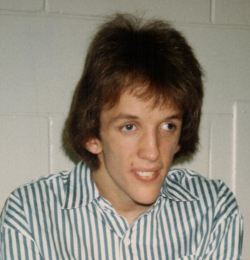 Passed away peacefully on June 16, 2022 at the age of 51. Beloved son of Jocelyne Kennedy (nèe Lafleur) and the late Blair Kennedy. Cherished brother of Gordon, Michael (Louise) and Deborah (Luc). Dear Uncle of Julie. A special thanks to the Staff of Ottawa-Carleton Lifeskills for their care, dedication and compassion given to our David. Please join the family to Celebrate David's life on Thursday, June 30, 2022 at 11AM at The Whelan Funeral Home, 515 Cooper St (between Bay & Lyon). A time of refreshment and fellowship will follow.
Arrangements entrusted to the Whelan Funeral Home tel. (613) 233-1488 / info@WhelanFuneralHome.ca
HONE-MAYNARD, Elaine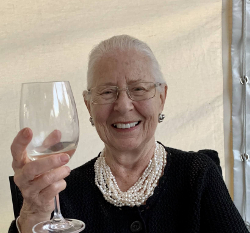 Passed away peacefully at the Queensway Carleton Hospital on Thursday, June 16, 2022 at the age of 82. Beloved wife to the late Thomas Maynard (2018). She will be deeply missed by her niece Susanne (nee Hone) Sauve and her husband Scott. Fondly remembered by her nephew Stephen Hone. Kind great-aunt to Robert (Kelsey), Shane (Sarah), Matthew, Daniel, Justin and great-great aunt to Rainey. Years of good memories shared by the Maynard and Maaten families. A special mention to her long time best friend Nella Auchterlonie of 67 years.
Will always be remembered by her family and friends.
Arrangements entrusted to the Whelan Funeral Home tel. (613) 233-1488
LONG, Gerry
(February 12, 1976 -June 10, 2022)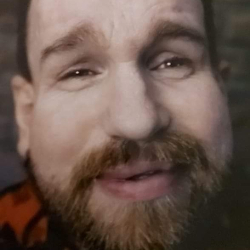 It is with deeply saddened hearts that we announce the passing of Gerry Long (known as J.J. by all those close to him) on Friday, June 10 2022.
Gerry will be fondly remembered for his spirit, kindness, love of food, life and music. His amazing smile, and most of all his ability to make everyone else smile.
Gerry (JJ) is survived by his mother Judy Long (Dillon), brothers Dallas Long (Robyn) and Ross Long (Jocelyn) and Sister Dana Potvin (Bill). Nieces and Nephews Robin Mayber, Oliver Long, Kaylee (DJ) and Liam Potvin, along with many cousins who were always in his heart.
Funeral services will be held 2:00pm Friday June 17, 2022 at Sunnyside Wesleyan Church (58 Grosvenor ave) with Pastor Jesse Duncan, officiating. Reception to follow downstairs.
The family of Gerry (JJ) wishes to extend our sincere thank you to all the staff and residents of Ottawa-Carleton Lifeskills (OCL), where JJ has lived happily for many years. The staff and residents became his extended family, and he felt cared for and loved.
In Lieu of flowers, and memory of Gerry, Donations to Ottawa-Carleton Lifeskills (OCL), or C.H.E.O. would be greatly appreciated.

OCL through Canada helps
https://www.canadahelps.org/en/dn/16812

Or Children's Hospital
https://cheofoundation.donordrive.com
Arrangements entrusted to the Whelan Funeral Home tel. (613) 233-1488
HANDFIELD, Joseph Daniel
Nov 3, 1958 - May 26, 2022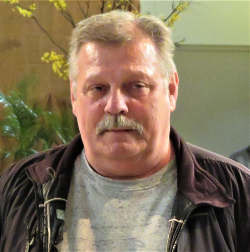 It is with sadness that we announce the passing of Joseph Daniel Handfield. Dan was predeceased by his brother Raymond Jr. and sister Debbie. He leaves behind his sister Carol, brothers Dean and Jean-Claude as well as his many friends at St. Joseph's Parish.
Dan was a skilled master carpenter. He applied his skill in refurbishing, redesigning and refinishing many of the spaces and areas of the parish including the St. Joe's Supper Table and the St. Joe's Women's Centre. Dan was a humble and proud man with a great sense of humour and a strong work ethic. He will be greatly missed by many.
Funeral Mass will be held on Saturday, June 11 at 10 a.m.at St. Joseph's Roman Catholic Church, 174 Wilbrod St. Ottawa. In memoriam donations to St. Joseph's Church.
Arrangements entrusted to the Whelan Funeral Home tel. (613) 233-1488
BERRY, Peter
Feb. 14, 1951 – May 19, 2022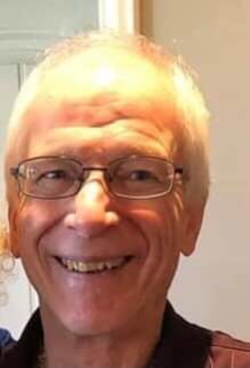 The family is sad to announce Peter's death on May 19th at the age of 71 years after a brave struggle with cancer. Peter was born in Brandon, Manitoba. Predeceased by his father Jack (1989), mother Norah (2021) and his brother Tom (2013). Survived by his sister Jill (Bernie) Peter leaves behind his wife Susan and his children Kendra (Garth), Dylan, Justine (Kyle) and Jordan (Kerry). Peter's children were his world. He was blessed with grandsons and was a loving, devoted 'Grandpop' to Kyson and Talon. Peter enjoyed life to the fullest as an active athletic person. He enjoyed marathons, parachuting, sailing, skiing, skating and biking. Peter was also an artistic person who took great pleasure in photography, marquetry, sketching and his music especially the Rock and Roll bands – The Beatles Rolling Stones and Bob Dylan. During retirement he provided support and respite to foster parents of troubled youth. He had a passion for this work. He was a compassionate and valued role model. Peter also enjoyed travelling to New York City, Australia, Cuba, Florida, Jamaica and Banff, Alberta. Peter will be so missed. In memoriam donations to Cancer Research or Children's Aid Foundation would be appreciated. Please join the family to Celebrate Peter's life on Sunday, May 29 at 3 Sonata from 1-4 PM.
Arrangements entrusted to the Whelan Funeral Home tel. (613) 233-1488
Katharine Judith King – Jude, Judy, Judester, Judite, Mum
16 August 1950 – 04 December 2021
"Unique unto herself"
- M. King II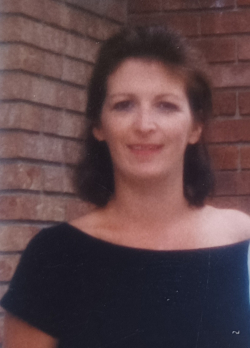 On the mists of the blanketing flakes of this past December's first gentle, soft snowfall, and warmly surrounded by loved ones, Judy's beautiful, tired soul peacefully drifted from this place, in grace, to her next spirit realm.

Born in Ottawa to proud members of the federal public service Margaret Stewart King (nee White) and Wilfred (Bill) Joseph King, Katharine Judith was the third of nine children. A loyal and protective sister, Judy would come to be a "mentor", a "pillar", a "trusty confidante", and "one of the funniest chicks I've ever known" to her dear siblings Margaret, Terry, Maureen, Matthew, Rosie, Maribeth, Bill, and Tina.

To her brood, Kimberley, Karen (Eduardo), Adam, Kristen and Katharine, "Mum" was a model of tenacity, strength, humility, intention, and good grammar! Always with a dictionary at hand, keen instincts, brutal honesty, and unconditional love.

Her compassion, joie de vivre, fierce sense of individuality, and absence of judgementalism extended like tera firma across the landscape of her next generations. To her adoring grandchildren: Jakob, Makhaila, Simon, Taylor, Hunter, Leila and Felix, "Gran" was the iconic matriarch of discipline, kindness, generosity, and candies at the door.

Her many loving nieces and nephews, and their children in turn, were ever in "Jude's" heart, on her "loot bag list", pictured on her walls, and frequently found in her kitchen – oh how she loved a "pop-in visit".

With great equanimity as Employment Relations Officer for PIPSC, (Professional Institute of the Public Service Canada) (1980 - 2005), "Judite" was meticulous, methodical and fierce in her advocacy for what was just. Her whip sharp intellect, unwavering ability for critical thinking, tireless work ethic, and innateness of humane benevolence achieved her not only the utmost regard of her colleagues, but resoundingly impacted the outcome of favourable resolution throughout her career, ameliorating the lives of many.

As per the "Judester's" love for life, music, dance, cheer, and good party photos please bring your fondest memories, outta-tune voices, musical instruments, dancing shoes and hard copy pics to join together in celebration of this Dynamo!

Saturday, June 4th, 2022, 12:00 – 4:00 PM
Carleton Tavern, 233 Armstrong Ave., Ottawa
NB: Parkdale Park, market and city wading pool are directly across the street

We will exchange stories and photos, share food, drink, the dancefloor and stage (with the talented and hospitable Peter Voith - for those so inclined) and perhaps a splash and a picnic table (- for those, like Judy, who also love flowers, fresh produce, water, sun and swings!)

In her own words:

"I was born blessed. My life was blessed. My family, my friends, my paths, my strengths and my weaknesses made me - with all your help, love and assistance.
May you walk softly and do no intentional harm - be kind to one another.
May the wind be on your back. God bless"
- J.King,

Arrangements entrusted to the Whelan Funeral Home
tel. (613) 233-1488
SCOTT, Lola C. (née Lewis)
(Retired Registered Nurse – Civic Hospital)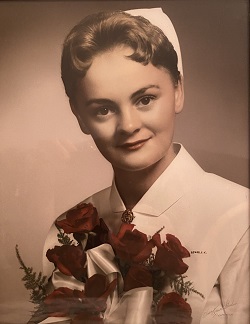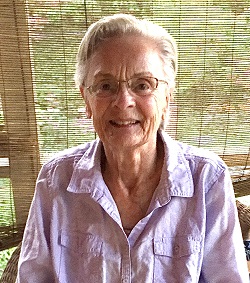 Peacefully, surrounded by her family, on Sunday, May 1, 2022 in her 84th year. Lola Scott, beloved wife of 60 years and best friend of Richard Patrick 'Mike" Scott. Loving mother of Jennifer (Daniel O'Day), David Scott (Gisella Cesario) and Judy (Jack Doyle). Cherished grandmother to Makenzie, Brody, Michaele, Lolena, Celestina, Shane and Rachel. Lola was the daughter of the late William Lewis and Audrey (née Dowler). Predeceased by her sisters Harolyn Lewis, Darley Evans, brother John Lewis, and survived by her sister Ann Marshall. Fondly remembered by many nieces and nephews. We love you Mom, and will keep you forever in our hearts.

A special thank you to the staff on D5 at the Civic Hospital, Dr. Douglas and Nurse Katrina from Bayshore's Palliative Care, the 4th floor Caregivers and Phil MacDonald at the Ravines Retirement Residence. Friends are invited to join the family at a mass in memory of Lola at St. Maurice Church, 4 Perry St. at Meadowlands Drive on Friday, May 13 at 11a.m. with reception to follow. Donations to The Dementia Society of Ottawa and Renfrew County would be greatly appreciated by the family. Arrangements entrusted to The Whelan Funeral Home, tel. 613-233-1488 / info@WhelanFuneralHome.ca
LARKIN, Diana M.
(née Chaput)
September 8, 1942 - April 21, 2022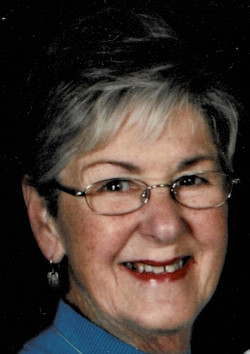 Peacefully at Longfields Manor on April 21, 2022, at the age of 79 years. Beloved wife of the late John E. Larkin. Loving mother of Kathleen Joy (Michael) and Stephen (Jo-Anne Lalonde). Cherished grandmother of Connor, Kaitlyn, Justine and Patrick. Survived by her sister Janet (Charles Gagnon). Predeceased by her parents Lionel (Len) Chaput and Hilda (née Day) and brothers Richard and Gregory. Diana was a proud public servant, serving Canada at the Privy Council Office, and overseas alongside John at postings to Mexico, Washington, Tokyo, Vienna, New York, Barbados (twice) and Taipei, Taiwan. The family wishes to thankfully acknowledge the staff at Longfields Manor for their wonderful care and compassion. Special thanks to Olivia, Gita and Sarah. Visitation will take place at The Whelan Funeral Home, 515 Cooper Street (between Bay & Lyon) on Tuesday, May 10, 2022, from 2-4 p.m. and 7-9 p.m. Mass of Christian Burial will take place at St. Maurice's Church, 4 Perry Street, on Wednesday, May 11, 2022 at 11 a.m. Interment to follow at Notre Dame Cemetery. In lieu of flowers donations to the Alzheimer Society would be greatly appreciated.
Arrangements entrusted to the Whelan Funeral Home tel. (613) 233-1488
CODY, Reverend Peter George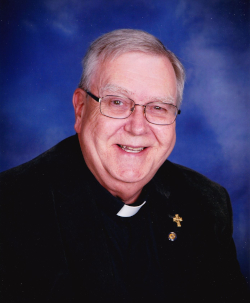 It is with great sadness that we announce the death of Fr. Peter Cody. He passed away on Monday, April 18, 2022, at his retirement residence in Nepean. Fr. Peter Cody was born on March 16, 1948, in Ottawa. He studied arts and philosophy at Resurrection College in Kitchener and theology at St. Peter's Seminary in London, Ontario. Son of the late George Cody and Dorothea (née Rheaume). Survived by his siblings Sheila Duncan of California and John Cody. He was ordained to the priesthood for the Archdiocese of Ottawa by Archbishop Joseph-Aurèle Plourde on May 3, 1974, at Our Lady of Fatima Parish in Ottawa. He began his ministry as an assistant pastor, successively serving at St. George's Parish in Ottawa, St. Maurice's Parish in Nepean, and Our Lady of Fatima Parish in Ottawa. In 1979, he was appointed administrator of St. Jude's Parish in Hawkesbury and, in 1981, he also became administrator of the new Community of Our Lady of Divine Love in Pendleton, which went on to be erected as a parish the following year. He was named pastor of Assumption of the Blessed Virgin Mary Parish in Vanier in 1987. In 1992, he was appointed chaplain at St. Patrick's Home of Ottawa, after helping there almost weekly during the previous year. This appointment would last until his retirement in 2013. He then continued to assist on an occasional basis, most notably at St. Patrick's Basilica in Ottawa, St. Martin de Porres Parish in Nepean, and Sheng Shen Parish in Gloucester. Over the years, he held various other chaplain positions, including with the Knights of Columbus Councils #6217 and #8359, the Ottawa Civic Hospital, the Ottawa Rehabilitation Centre, the Smith Clinic in Hawkesbury, and the Hawkesbury & District General Hospital. He was also involved as advisor to the IWA Union in Hawkesbury and as a board member for the Union des Récipients d'Assistance Sociale de Prescott-Russell and for Secrel in Ottawa. Friends may pay respects to the family at the Whelan Funeral Home, 515 Cooper St (between Bay and Lyon) on Monday, May 2, from 2 to 4 and 6 to 8PM. The funeral for Fr. Peter Cody will be held at St. Patrick's Basilica, 281 Kent Street, Ottawa, on Tuesday, May 3, 2022, at 10:00 am. Please remember Fr. Peter Cody and his family in your prayers. Donations in memory of Fr. Peter can be made to the Knights of Columbus Council Numbers 6217 or 8359, or to the Shepherd's of Good Hope and would be greatly appreciated by the family. Arrangements entrusted to The Whelan Funeral Home, tel. 613-233-1488 or info@WhelanFuneralHome.ca
POIRIER, Valerie Mary-Ellen
(Music Director St Theresa's Parish & Kelly Funeral Homes - Grandma to All)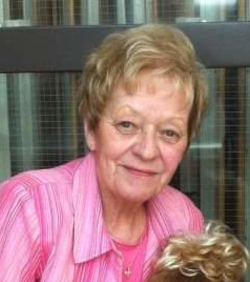 It is with profound sadness that we announce the passing on Sunday, April 3, 2022, in her 82nd year; of our dear mother Valerie 'Val' Poirier (née Moran) beloved wife and best friend of the late John Ernest Poirier. Loving mother of Kathleen (Dan Lynch) of Denver CO and Sue (Kevin Carroll) of Orleans ON. Loving grandmother and best friend to all six grandchildren: Brendan (Numero Uno), Adam (Adman), Ryan (Ry Guy), John (Johnnie Bonnie), Sean (My Seannie), and Tara (Missy Moo); and to hundreds of kids – big and small who knew and loved Grandma in Ottawa and Denver alike; and once adopted they assumed "special roles of the heart" as Grandma saw fit.

Special cousin of Dr. Margot Morrissette of Ottawa (raised like sisters and formidable bridge partners), Maureen Shaw (late night telephone cohort) and sister-in-law Lori Poirier (Val's favorite "boat person" whom she introduced to the magic of snow angels); she was a fierce protector of all she loved, those she knew and the underserved. Special friend to many – but especially Aileen Davies, Randy Taylor and Lise Grouleau who are part of the "inner circle" and who have been unwavering in their support and love.

Daughter of the late Graydon Moran & Lola (née Asher), and Niece of the late Irene Asher. Valerie was an incredible daughter, niece & friend who treasured her family, her parish community, and her circle of friends.

Proud and dedicated organist and musical director at St Theresa's Parish for 60 years. Appointed at age 12, she found great joy leading St. Theresa's Choir. Lead Organist at Kelly Funeral Home for 30 years, she cherished the friendships made and families served at difficult times. Dedicated past president of St Theresa's Catholic Women's League (CWL), tireless supporter and fundraiser for the Lung Association (with Max Keeping), Conveyor and organizer of St Theresa's parish Church bazaar, she has raised hundreds of thousands of dollars for local charities in her lifetime. An avid sports nut – she found great joy in supporting her three favorite teams: the Ottawa Senators, The Ottawa Red Blacks and "her Jays".

An incredible lady, full of grace she is an example of the strength of love, the importance of family, the gift of community service and the rewards afforded to faithful servants for a life well lived. We celebrate the passing of Valerie, dance behind her in celebration of all the gifts and love she gave, and are broken with her departure.

Friends may pay their respects to the family on Friday from 4 to 9PM at The Whelan Funeral Home, 515 Cooper St (between Bay & Lyon). A Mass of Christian Burial will be held on Saturday, April 9, 2022, at St Theresa's Parish (Somerset St W. & Cartier) at 11 AM. A time of refreshment & fellowship will follow in the Church Hall. Interment at Notre Dame Cemetery in the Asher family plot will follow on Monday.

Donations in Memory of Val to St Theresa's Parish Annual Bazaar are greatly appreciated by the family. https://www.sttheresaottawa.com/


Arrangements entrusted to The Whelan Funeral Home, tel. 613-233-1488 or info@WhelanFuneralHome.ca.
O'FARRELL, Michael Patrick
It is with profound sadness that we announce the passing of Michael, most beloved husband and sweetie of 55 years to Mary (née Delahunty), loving father of Robert (Brigitte) and James (formerly Guylaine) (presently Allison), dearly loved and treasured grandfather to Alexandra and Catherine, predeceased by son David (Amanda), survived by sister Kathleen (John Charbonneau).

On March 16, 2022, Michael's spirit left this earth to join his son David in heaven. The memory of Michael's indomitable spirit will be forever cherished by all who loved him. A memorial will be held for Michael at some time in the forthcoming late spring or early summer. Friends may join family on June 11 from 1-4 PM for a time of remembrance, refreshment & fellowship at Whelan Funeral Home 515 Cooper St. Whelan Funeral Home
Arrangements entrusted to the Whelan Funeral Home tel. (613) 233-1488 or info@WhelanFuneralHome.ca.
BUJOLD,  S. Elisabeth   (S. Marie Léonard)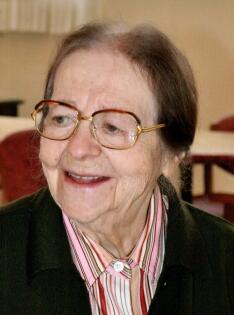 de la Congrégation des Sœurs de l'Institut Jeanne d'Arc, est décédée à Ottawa,  le 4 mars 2022 à l'âge de 109 ans et six mois. Entrée en communauté le jour de ses 20 ans, le 20 août 1932 alors que a congrégation  ne comptait que 13 ans d'existence.  90 ans de vie religieuse.  Née à St-Siméon de Bonaventure en Gaspésie,  elle était la fille de feu  Lazare Bujold et de feu Louise Caillouette.  Prédécédée par ses frères et sœurs.  Elle laisse dans le deuil les religieuses de sa communauté, de nombreux neveux et nièces, des arrière-neveux et nièces ainsi que de nombreux ami.e.s.  Sa charmante personnalité, son sourire si bienveillant, sa chaleureuse présence à chacune  resteront à jamais gravés dans nos cœurs.  Compte tenu des restrictions liées à la Covid, la célébration des funérailles pourrait avoir lieu le samedi, 20 août 2022, à 10h  à l'église Notre-Dame-de-Lourdes,  435 chemin de Montréal (Vanier).   Célébration de sa vie le vendredi 19 août à 19h30 à la Maison Accueil-Sagesse, 424 chemin de Montréal (Vanier).  Inhumation au Cimetière Notre-Dame d'Ottawa. Les arrangements funéraires sont confiés à la Maison funéraire Whelan.
PAQUETTE, Rene Louis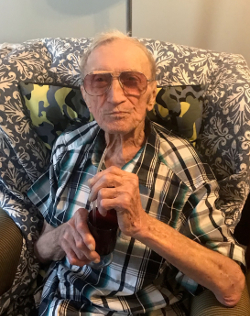 Passed away peacefully on March 4th, 2022 at the age of 90. Loving father to his son, Gilles and daughters, Cheryl, Theresa (John Clarke) and Cherice (Dave Lacroix). Proud grandfather of Shannon (Kevin Francoeur), Jacob (Jennifer), Natasha (Rob McLennan) and Carley. Great grandfather of Jaryd and Liam Paquette. Rene had a wonderful zest for life. He was very talented in anything he did. He was the best french waiter and maître d in Ottawa that served many important people including Pierre Elliot Trudeau, Barbara Streisand, Margaret Trudeau, Mick Jagger and Liberace. He loved people, had an infectious laugh and enjoyed travelling the World. He will be sorely missed. Friends may pay their respects to the family on Monday, March 28, 2022 at the Whelan Funeral Home, 515 Cooper St (between Bay & Lyon) from 1pm until a Celebration of Rene's Life at 2pm.
Arrangements entrusted to the Whelan Funeral Home tel. (613) 233-1488
MATTHEWS, Wain
(born in Cochrane, Ontario member of Weenusk Reserve)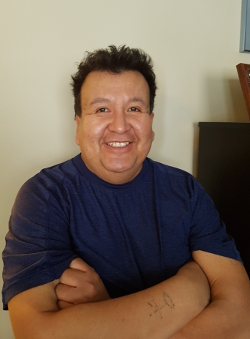 Passed away in hospital on March 2, 2022 at the age of 52. Wain was the loving husband of Lisa Risewick. Proud father his two sons Skye and Erez Levin and stepsons Christopher and Calen Chellew. Dear son of Hanna & Raphael Matthews. Beloved brother of Anastasia, Judy, Juliet, John, Henry, George and Eveline; and his late siblings Helen, Linda, Sammy and his twin Wendy. Wain will be fondly remembered by many nieces, nephews and cousins. Latin Requiem Mass at St Clement Parish, 528 Old St Patrick St., Lower Town on Thursday, March 10, 2022 at 10 a.m. followed by cremation.
Arrangements entrusted to the Whelan Funeral Home tel. (613) 233-1488
READ, Lucille Marie Rose (née LaCroix)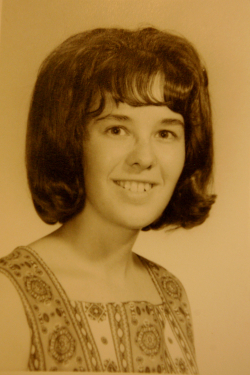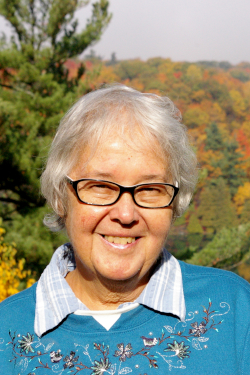 It is with deep sorrow and much love that we announce the peaceful passing of Lucille Marie Rose Read (née LaCroix) on Saturday, February 19, 2022. Beloved wife of Donald for 52 years, loving mother of Luke (Kristen), Louise, and Mary Ellen (Keith), and cherished grandmother of Zoe. She will be greatly missed by her brother Patrick (Patti; late Naomi), sister-in-law Geraldine (late Allen), nephew Paul (Debbie), nieces Lisa and Dana (Jakob), grandnieces Meghan (Sean) and Soleil, grandnephews Chris and Kaizen, and great grandnieces Jane and Liza. She was predeceased by her parents, Olive A. Kelpin and G. Wilfred LaCroix, an infant daughter, a brother, and a sister-in-law.
Lucille was born on August 14, 1943, in Victoria, British Columbia and, in 1959, moved with her family to Dartmouth, Nova Scotia. In 1963, she and her parents settled in Nepean, Ontario. After graduating from Ottawa Teachers' College, Lucille taught primary grades for seven years until motherhood became her priority. Her love of travel did not wane. The family made three camping trips across Canada and the northern States. Their children were also introduced to Florida, Hawaii, and Europe. Lucille lived and loved with a keen sense of humor and with much pride and joy in her family. She enjoyed listening to music, attending folk festivals, and playing the piano. Their family cottage was a place for gardening and relaxation. Lucille was a voracious reader. She would select an author, usually a Canadian one, and then proceed to read all their works in the sequence in which they were written. Her resilience and faith brought her through a severe stroke in 2002 and other health challenges. Even so, the couple continued to travel. Each winter, Florida beckoned until her need for hemodialysis arose. Over the years, she and Donald sponsored and assisted families who immigrated to Ottawa from Cambodia, Laos, and Syria. She was a strong advocate for social justice. Lucille had many cherished friendships which lasted a lifetime. Her spirit of love, compassion, and kindness will forever endure in our hearts.
Lucille's family wishes to thank Dr. Melissa Forgie and Dr. Stuart Kurtz for their many years of superb care and sage advice, as she faced multiple challenges, including polycythemia vera. The dedicated staff at Ottawa Carleton Dialysis Clinic are also gratefully acknowledged. A special thank you to the staff of the Dialysis Unit and of 2 North at St. Vincent Hospital who took such wonderful care of her.
As per her wishes, there will be no funeral or celebration of life. A private interment will take place in Ottawa's Beechwood Cemetery. Those wishing to donate in memory of Lucille, please consider a medical facility of your choice. Rest in peace, Lu.

Arrangements entrusted to the Whelan Funeral Home tel. (613) 233-1488


Life is an opportunity, benefit from it.
Life is beauty, admire it.
Life is a dream, realize it.
Life is a challenge, meet it.
Life is a duty, complete it.
Life is a game, play it.
Life is a promise, fulfill it.
Life is sorrow, overcome it.
Life is a song, sing it.
Life is a struggle, accept it.
Life is a tragedy, confront it.
Life is an adventure, dare it.
Life is luck, make it.
Life is too precious, do not destroy it.
Life is life, fight for it.
(Mother Teresa)
SCHERR, Lawrence Francis
Born on the 17 April 1941 Victoria, B.C.
Died on the 19 February 2022 in Ottawa, ON. at age 80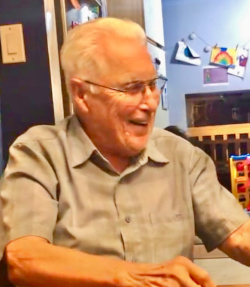 Larry and Mary (née O'Neill) were married in 1962
He is the proud father of 5 children,
25 grandchildren and 6 Great Grandchildren.
Predeceased by brothers Dave and Alan;
his dear sons Steven and Ron;
and granddaughter Bernadette.
Larry will be sorely missed by his family and friends.

Friends are invited to pay respects to the family
at St Mary's Parish (100 Young St. at Bayswater),
from 10 AM until commencement of a Mass of Christian Funeral
on Saturday, February 26, 2022 at 11:00 AM.

Arrangements entrusted to
the Whelan Funeral Home tel. (613) 233-1488
TYMOWSKA, Danuta Hanna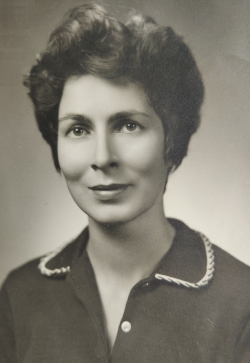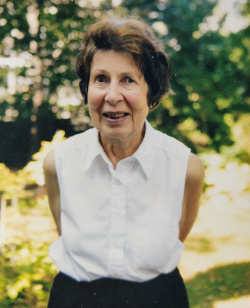 Danuta Hanna Tymowska, age 84, died peacefully in her home in Ottawa on February 12, 2022.
Danuta's resilience and faith carried her through many hardships in the first half of her life. Born in Gdynia, Poland on June 18, 1937, Danuta (née Mojseowicz) survived World War II as a child and later, the communist occupation. Despite such adversity, she completed a Masters in Biology and became a senior editor at a scientific publishing house in Warsaw.

In her early 40s, Danuta and her husband Jerzy, along with two young sons, fled Poland to seek stability in Canada. As an immigrant in a new country, Danuta adapted quickly to help provide for the family. In one of her many pursuits, she became a leading encyclopedia salesperson. While running the family household, she also completed a Masters in Education at the University of Ottawa and taught in various capacities.

Danuta was active in the Polish and Catholic communities and contributed to many charities. She also had an enduring passion for the natural world and was continuously tending to flowers, plants and birds. In her eighties, she shared this passion with the world by authoring a book in Polish on the life of Jane Goodall.

Danuta is survived by her sons Witold (Linda) and Raphael as well as her grandsons Lukas and André. She will be dearly missed by relatives, cherished neighbours in Rockcliffe and friends within the Polish Catholic community. She was preceded in death by her beloved husband Jerzy.

Funeral services (in English and Polish) will take place at St. Hyacinth's Roman Catholic Parish (201 Lebreton St. N.) in Ottawa on Saturday, February 26th at 9:30am. Please contact the parish for capacity limits. The service will also be available online at the following link: https://swjacek-tv.click2stream.com/

Burial services will be limited to those who knew Danuta and will occur after the service at Beechwood Cemetery. In lieu of flowers, if desired, donations can be made to St. Hyacinth's Roman Catholic Parish or the The Ottawa Humane Society.

Arrangements entrusted to the Whelan Funeral Home tel. (613) 233-1488
ASCHONG, Carmen Catherine Veronica
April 13th, 1933 – February 4th, 2022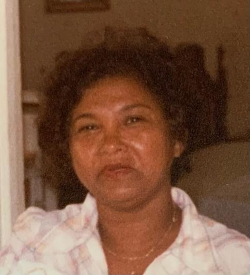 A strong and loving mother, grandmother, and great-grandmother. She passed away at the age of 88 in the early morning of February 4th, 2022.

Carmen was born April 13th, 1933, her native soil being Georgetown, Guyana. A daughter to the late Catherine and Perihag, and a sister to the late Rudolph. Orphaned by the age of 5, Carmen discovered resilience and independence, upon being raised by Margaret and Hydekan. In 1949, she was married to the late Clifton Narain, and blessed with 5 children: Michael, Elizabeth, Joan, Rosita and Patricia. With her entrepreneurial spirit, she supported her children as a young mother by making and selling black pudding, crochet doilies, plantain chips and floral baskets upon order.

Carmen immigrated to Canada, March 13th, 1977, to her home in Cote-St-Luc, Quebec, where she spent her time doing the things she loved most, including knitting blankets for her grandchildren, frying plantain chips and taking care of her indoor garden. She briefly lived in Aylmer, Quebec before planting roots in Pembroke, Ontario in 2001, where she spent the rest of her days in the loving home of her daughter Rosita. Here, she enjoyed spending time outdoors where she was able to pursue her love for gardening. Carmen loved escaping the country living by visiting her family in New York, where she would spend lengths of time with her dearest son Michael. She was fortunate enough to travel within Canada and internationally to visit her flourishing children and see her grandchildren seedlings bloom over the years.

Carmen Aschong is survived and will be missed by a formidable family; her 5 children: Michael, Elizabeth, Joan, Rosita and Patricia; her 19 grandchildren: Michael Jr, Nicole, Michelle, Dionne, Shamika, David, Karen, Melissa, Melanie, Kelsea, Jacqueline, Jessica, Fabian, Cindy, Diana, Samantha, Cassandra, Lisa and Christopher, and her 21 great-grandchildren: Kristian, Tyler, Quinton, Nathaniel, Natalya, Kyanna, Alyssa, Amaya, Alexander, Maximus, Ava, Ivy, Jayce, Candice, Paris, Capri, Jayden, Abigail, Emmerintiana, Dominic and Chase.
Arrangements entrusted to the Whelan Funeral Home tel. (613) 233-1488
SENKOWSKA, Danuta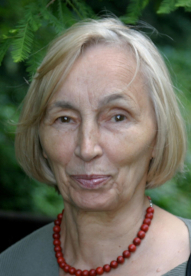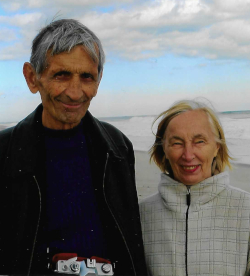 It is with tranquil hearts that we say goodbye to Danuta Senkowska, aged 84. Danuta transitioned peacefully to everlasting life on February 2, 2022. She was surrounded by her loving family and friends at the New Orchard Lodge for long term care. Danuta was a gentle, compassionate and generous person who will be missed dearly by so many.

Danuta's early life was filled with hardship, but her family's determination and strong faith carried them through. Born in Poland on May 02, 1937. Danuta's early years were spent with her mother Leokadia and her two brothers in a forced relocation to Siberia during World War II, during which her father Dymitr was arrested and taken to the "Gulags" and after ten years never returned. After the war, her family returned to Poland to start their lives anew. Escaping Communism in Eastern Europe, this brave woman with husband Kazimierz (1936-2016) and three children, would again restart her life at age 45 finally settling in Ottawa, Canada in 1982.

Throughout her life in Ottawa, Danuta spent her time working in healthcare and participating as an active member in both her Polish Catholic parish and the Canadian Polish Women's Federation. She was awarded Medal of Honor as a World War II Siberia Survivor. Danuta will be remembered for her healing hands; her love of all living things great and small; and her unrelenting devotion to her family, friends and community. Her home and heart were always open to strangers and friends alike. She and Kazimierz privately sponsored numerous Polish immigrants looking for a better life in Canada. She truly moved through her life with grace, benevolence and selflessness. Her deep religious faith and her commitment to upholding strong family and cultural values have left a lasting impression on those that survive her. She was an inspiration in how not to let adversity overcome our lives and how to carry on and be grateful with what is given to us.

Danuta's family would like to send a special thank you to the nurses and other staff members at Extendicare New Orchard Lodge, who took such great care of her these past four years; especially in the last two years where there was so much loneliness and isolation amongst the most vulnerable in our society.

Danuta is survived by her 3 children; Marek (Joanna); Alina (Stephen); and Ewa (Richard) and two brothers Zbigniew and Bogdan. She was also dearly loved by her two grandchildren Ella and Luca.

Services: A mass will be held at Saint Hyacinth Roman Catholic Polish Church in Ottawa on February 11th at 11am. Please contact the parish for capacity limits and video links (https://swjacek-tv.click2stream.com/ ) .

In lieu of flowers, if desired, donations can be made to
the Polish Catholic Parish of Ottawa, St. Hyacinth for their most pressing needs.
Arrangements entrusted to the Whelan Funeral Home tel. (613) 233-1488
DALPRÁ, Antonio Francisco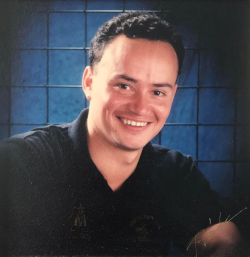 After a brilliant and adventurous life, Antonio passed away peacefully early Tuesday, February 1st, 2022 surrounded by his wife Eileen and children Gabriel, Flavia and Celeste singing and praying him home. We give thanks to God for the gift of our Papa, husband and friend; for the love and laughter he gave to each of us.

In 1989, Antonio left his beloved friends and family in Argentina to come to Canada to pursue his dream of being with the one he loved and to create a future as a husband and father. Everyone who knew him, experienced and benefitted from his generosity, his strength, his wit and candor. He embraced life fully and lived with passion.

He will always be remembered by those he loved and those who loved him. He had a special place and tenderness in his heart for the young and was immensely blessed by the lives of his children, nieces and nephews and his godchildren. Many thanks to all of you who embraced him and opened your hearts and homes to him, especially the Preun Family.

Thank you all for your love and support.

Sing the praises of the Lord, you his faithful people Praise his holy name


For his anger lasts only a moment
But his favour lasts a lifetime
Weeping may tarry for the night
But JOY comes in the morning!

Psalm 30: 4-5

Arrangements entrusted to the Whelan Funeral Home tel. (613) 233-1488
de del CASTILLO, Magaly Mujica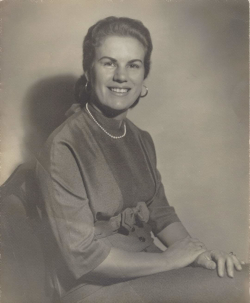 Known by all – family and friends alike – as Tati, our matriarch, Magaly Mujica de del Castillo, was born on the 14th of January 1933 to Pedro Mujica and Dolores Padron de Mujica of Caracas, Venezuela. Tati grew up in Caracas where, as a young woman, she met Alvaro Modesto del Castillo Jantzen, a young officer in the Venezuelan Navy whom she married on December 21st, 1950. Tati would then embark on an eighteen-year journey of travel, giving birth to six children, planting family roots and picking them up again seven times. In 1950, Tati travelled to England with her husband who was to oversee the refurbishment of several battleships. Tati learned English while managing food rationing during the English post-war period. Tati also gave birth to her first two children, Marta del Rosario (November 19th, 1951 in Portsmouth), and Oswaldo Jose (March 28th, 1953 in Barrow-in Furness). Back in her native Venezuela, Tati re-established her home and family roots in Caracas, giving birth to Magaly Sophia (December 20th, 1954) and Alvaro Jose (October 1st, 1956). The next family travel was to Rio de Jainero, Brazil, where Tati lived for three years, learned Portuguese, and enjoyed Carnival from her balcony overlooking the Copacabana beach. It was in Rio that Andrés Eduardo was born (March 29th, 1961). Then, after a brief period back in Venezuela, the domestic political environment in 1962 forced the family to exile in Madrid, Spain for six and a half years, during which Maria del Mar was born on her father's birthday (June 27th, 1964). With political tides changing once again in Venezuela, the family moved; this time to Ottawa, Canada when Alvaro became the Embassy's Naval Attaché. Their last international flight landed on December 15th, 1968, during a fierce Canadian snowstorm. Tati focused her energies on raising and educating her six children while her husband continued to travel for work: all this while navigating the challenges of adapting to a brand new culture. In 1977, at the age of 44, she lost her husband Alvaro who suddenly passed away. This event triggered the second part of Tati's extraordinary journey. Firmly planting her banner in Canadian soil, she declared Canada her new home, where she would raise her children. She rolled up her sleeves and began to work and train, excelling at a career as a Physio Assistant for seniors.
And as her children grew up, Tati made her home also the home of many – welcoming her children's friends with a smile and open arms. All those who came to the del Castillo home would gravitate to the kitchen, where they would receive council, care, and comfort. To her children's friends, 729 Broadview was a sanctuary for warmth and her indelible Latin American affection. As her children grew older, her support and care for her children never waned, always maintaining a presence in their studies far from home, their respective families, and their interests in the music and performing arts. After retiring, Tati spent many years living with her children's families, helping to raise a new del Castillo generation. Sadly, Tati's memory began to fail, until her weakened mental and physical condition required special care — ultimately at the wonderful Ottawa Grace Manor, and the unmatchable personal care of Maria Flores.
On Friday, December 31st of 2021 Tati left us to rejoin the love of her life but lives on in the hearts of so many. Gracias Tati, we all love you. Tati was predeceased by her Brothers Pedro, Juan Luis and Gustavo, as well as her Sisters-in-Law Gloria (Julio Bacalao), Nora (Hector Paris) and Brother-in-Law Jesus Rafael Villegas. She will be missed by Sister-in-Law Alma de Villegas along with her many Nephews and Nieces who have reached out to Tati's children. She will also be greatly missed by her cherished grandchildren Raquel, Andres and Alvaro (Marta/Andre); ex-daughter-in-law Eveline and grandson Gael; her daughter-in-law Miriam (Oswaldo); her grandchildren Daniel, Rebecca (Spencer) and Matthew (Magaly); Alvaro-John and Josef Edward (Alvaro/Evelyn); Lucas and Sofia (Andres/Sandra); Gabriel and Paloma (Maria del Mar/Guy Mullaly); and great grandchildren Ian, Adrian and Lillian, Mariah, Talia, Emily, Chloe and Harper Giselle (June 8th, 2020). Tati was cremated on January 4th, 2022. A memorial service and Celebration of Life will be held in the spring when family and friends can safely gather to look back on her truly remarkable life.
Donations in memory of Tati should be directed to
the Canadian Alzheimer's Society
and/or to the Ottawa Grace Manor.
Arrangements entrusted to the Whelan Funeral Home tel. (613) 233-1488
COPELAND, Carol Anne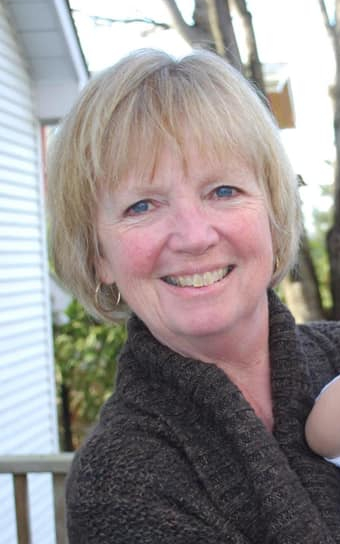 It is with great sadness that the family of Carol Anne Copeland (née Murphy) announces her passing at the age of 75 on Wednesday, January 5, 2022.

She is predeceased by her parents, Francis and Rosette Murphy. Beloved wife of the love of her life Paul Copeland for 53 years, she was mother to Paula, Michaela (Graham Ahearn) and Joanna, and her grandchildren, Siena, Hayden, Owen and Liam. She will be greatly missed by her siblings Sharon, Maureen and Larry (Brenda Burroughs) and by her loving in-laws, nieces, nephews and many cousins.

She lived courageously throughout her 7-year battle with Lewy Body Dementia. Our family is grateful for the care and friendship provided to her by the staff of Kilkenny at St. Patrick's Home.

Carol Anne was born in London, Ontario on June 27, 1946 but grew up in Ottawa South. A graduate of Kemptville College, she worked briefly in the federal government before starting her own home based medical transcribing business allowing her to remain at home with her family.

She lived and loved with great happiness and joy and much pride in her family. She also had a great love for spending time with long-time friends, listening to music and enjoying cottage time at Norway Bay. Her spirit of compassion, love, and kindness will forever endure in our hearts.

Celebration of life details to occur in the Spring. Those wishing to donate in memory of Carol Anne, please consider
the Alzheimer's Society of Ontario.


Arrangements entrusted to the Whelan Funeral Home tel. (613) 233-1488
JACKSON, Zora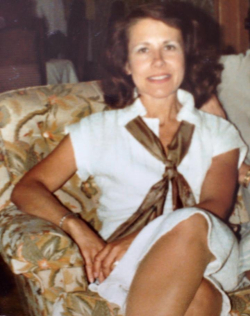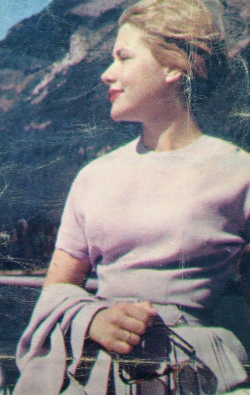 With immense sorrow the family of Zora Jackson (nee Lucyk) announces her passing at the age of 81 on Saturday, January 8, 2022. She died in the arms of her daughter in the Georgetown Hospital only two hours after arriving by ambulance. She had been spending her last few weeks at her daughter's house near Toronto enjoying her last Christmas with both of her children, Robert (visiting from Calgary) and Larissa, Son-in-law Gregory Hunt and grandchildren Elias and Amelia. Zora is predeceased by her parents William and Lily Lucyk (nee Sulatycky) who were both born in Saskatchewan to Ukrainian immigrants. Zora and her younger brother David were raised in the town of Hafford Saskatchewan where they were active in their Ukrainian community, with other Lucyk and Sulatycky relatives nearby. Zora in her youth enjoyed playing the piano, Girl Guides, singing and acting in high school dramatic productions. She first attended the University of Saskatchewan in Saskatoon where she received her BA majoring in psychology and drama. Next she received her BSW at UBC in Vancouver. Directly from there she received a scholarship to study at Smith College in Northampton, Massachusetts. While studying in Northampton she also performed on stage in various dramatic productions at a nearby theatre. She returned to Canada with her MSW in clinical social work from Smith College and began work in the early 1960s at a Psychiatric facility in Toronto and sang in various choirs in Toronto. Soon she married her husband from Alliston, Ontario of 25 years Jim, who at the time was a recent graduate of RMC in Kingston. Together they began their married life stationed in Fort Knox, Kentucky and while Jim was busy with military duties, she worked on the base counselling distraught soldiers that were returning from the Vietnam War. They soon returned to Canada and were located at Base Gagetown in New Brunswick. While there Zora had a premature baby Allan who sadly only lived a few days. Jim left the military in the late 60s and while he obtained his MBA in London, Ontario, Zora worked at the hospital as a social worker. They had their son Robert while living in London. Next they settled to stay long term in Ottawa, Ontario where Jim worked for the Federal government in both the Treasury Board and later as a director general with Environment Canada (as the departments were called at the time). Zora became the Director of the Social work department at the Royal Ottawa hospital in the early 1970s, and soon after had her daughter Larissa. In 1981 Zora's social work department was transferred to its new location at the Ottawa Rehabilitation Centre located next to CHEO and the General hospital. For approximately 20 years Zora was the Director of the Social work department at the Rehab Centre where she was an amazing social worker. To quote her colleague Marg, Zora "was not just well educated for the role from her time at Smith College, but she was also intuitive. She understood what kind of help clients required and was able to relate to them in such a way that they trusted and responded to her. As director, she was very supportive of her social workers and a fierce defender of the essential role that social work played in the rehabilitation process." While raising her family and working in Ottawa, Zora also tirelessly gave her time to her Ukrainian Orthodox church community. With her beautiful singing voice, Zora could be found most Sunday mornings, singing in her church choir, later years she helped with organizing their Christmas carolling, working with the parish council and also the Ukrainian Women's Association of Canada. Whenever and wherever help was needed she was there. Her friend Halyna said she was amazed last year that Zora came to help rake leaves on the church grounds despite her illness. She is remembered as saying "you just have to help". She had been on the executive council for the parish and the Ottawa local Ukrainian Women's association (UWAC) as a representative for the benevolent committee. From 1980-81 and 1985-1989 Zora was president of Ottawa local of UWAC . She also represented the church on their national women's council. In addition to these voluntary roles, Zora ran groups with the Ottawa branch of the MS society in Ottawa and occasionally taught classes as a professor Emeritus at the University of Ottawa and also some summers at the University of Saskatchewan. She separated from her husband in 91/92(he passed soon after in 1993), she retired from the Rehab centre in the late 90s then she made a brief move to Toronto for a handful of years before returning again to Ottawa. While in Toronto Zora quickly came out of retirement and worked as a social worker in the Neurodevelopmental Department of Bloorview Macmillan Centre for children with physical disabilities. For 34 years Zora donated her time to the Ontario March of Dimes, where she served on the board of directors and had been chair of the Awards Committee for a period of time. Among other accolades, in 2011 Zora received an award for her service with the Ontario March of Dimes. Zora, like her father Bill Lucyk before her, was a lifelong supporter of the NDP and volunteered in various capacities and for a time served as the Women's Representative for the Ottawa West- Nepean NDP. How did Zora enjoy her free time you ask? She devoted herself to her children and grandchildren and the care of her elderly parents in their late years. She was member of a ladies' Sorority group that held monthly meetings for decades. Twenty or so years ago she also became quite interested in farinfrared light technology and circulation boosting machines and became a distributor for HTE Canada. Her last night, she was using her far infrared light dome above her in bed as she felt it eased her pain. Zora's travels took her far and wide, from the Arctic all the way down to Costa Rica, overseas to Europe, Asia, Africa, India but one of her favourite places was to be outside in a garden, especially her own with its lovely pond that Jim had made with an adjacent Japanese style tea house to sit in. Zora passed her love of gardening to her daughter and love of being outdoors, being active to both her children. Zora's other hobbies in addition to singing in choirs included participating in her Ladies Book club, curling and in her earlier years, weaving. Among her dear friends spanning the globe include Jenny in New Zealand, Diane in England, Rose (George), Olya, Marg (Bob), Nina (Peter), Denise (Gordon), Lynn (Bob) and so many countless others in Ottawa, also Janice in Vancouver. She is survived by many cousins and also nephew Rick Jackson (Karen), nieces Cathy Jackson, Andrea Larson(Ron) and all of their children and her sister-in-law Lois Jackson (George ). Her niece Nathalie Lucyk (Nick) great niece Charlotte (David's granddaughter) and 7 godchildren including Jocelyn, Tanya and Stephania.

Zora's visitation will be held at the Whelan funeral home (613-233-1488), 515 Cooper Street, in Ottawa Friday January 14 and her funeral will be 11 AM Saturday January 15 at the Ukrainian Orthodox Church in Ottawa on Byron avenue with parking in back of church. Signs restricting parking in some spots behind church are only for weekdays and can be used no problem on a Saturday). Attendance is limited due to pandemic restrictions and those attending must coordinate with Whelan Funeral Home ( to see if space permits in-person attendance). Proof of vaccination and mask wearing is mandated. The funeral will be live streamed on church facebook page of Ukrainian orthodox cathedral ottawa January 15 at 11 am. Although there are spots to accommodate friends and fellow parishioners in Ottawa to attend the church service they are at limited capacity but some spots have already been reserved. Please contact Whelan Funeral Home if interested in attending the visitation or the funeral in person. Later in the Spring or Summer, Zora will have her burial at the Ukrainian Church cemetery in Hafford, Saskatchewan which will be officiated by Zora's beloved cousin the Reverend Doctor Stanford Lucyk. Many know Zora was diagnosed with late stage cancer in 2017 yet with astounding fortitude, grace, strength, positivity and never diminishing hope she continued being as active as she could in the activities that meant so much to her. Zora's children Robert and Larissa thank everyone for their kind messages and all those many friends who assisted in her last years either by bringing her food, driving her to appointments or giving her support in person or on the phone. Zora would not want me to forget to mention her thanks to family doctor Dr Barb Yeats, her oncologist Dr. Derek Jonker and all the staff who work at the Ottawa Hospital Cancer care program. Also I would like to personally thank the Emergency Room staff at the Georgetown Hospital that cared for her in her last moments and the two paramedics who transported her by ambulance that morning from my residence. Zora was a kind and patient mother, a hardworking, hopeful, cheery, talented, musical, intelligent, beautiful, elegant, wise and independent lady who had a bewitching effect on all. She carried a light, joy and goodness within her everywhere she went. Her spirit and memory will forever be cherished in the hearts of her many friends and relatives but most especially in Robert and Larissa. May she rest in Eternal Peace. The family would appreciate, if so desired, Donations in Memory of Zora, be made to the charity of your choice.
Arrangements entrusted to the Whelan Funeral Home tel. (613) 233-1488
LEONARD, Genevieve H.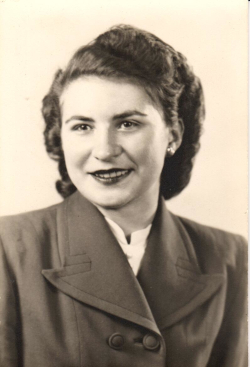 It is with great sadness that we announce the peaceful passing on November 23,2021, of Genevieve Palley Leonard. Born in Bowell, Ab.and raised in the Prairies, she found her way to Montreal where she found the love of her life, Walter and raised three children, Lynda (Lance), Lance (Jill) and Laird (Channie). Roommate, Cheerleader, lover of celebrity gossip and the sassiest grandmother to ever walk the earth, Granny held a special place in the hearts of her nine grandchildren, Owen, Evan (Sam), Kaitlin (Pat), Meaghan, Thea (Arvin), Shannon, James Andrew, Dominique (Dan) and Philippe. She will also be deeply missed by her two great-grandchildren Westen and Drake and the many friends she made over the 90 years of her rich and vital life. Mom loved getting her family around the table where she spoiled us with her great cooking and lively. She'll be warmly remembered for her cabbage rolls and Christmas cookies, which we will never be able to fully replicate. We miss you mom. Condolences and tributes may be made through Whelan Funeral Home at www.whelanfuneralhome.ca
Arrangements entrusted to the Whelan Funeral Home tel. (613) 233-1488
COSTELLO, Denise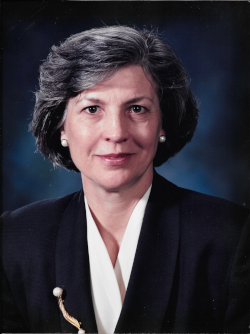 Peacefully at her home on Friday, January 7, 2022, Denise Costello (née Lancop) passed gently into the loving arms of her creator. Beloved wife of Murray Costello for over 60 years, she was mother and grandmother to a formidable brood: children Michelle (Tom Stevenson), Dan (Nathalie Zaquine), Jennifer (Chris Hurley), Jim, Mary (Rodney Bylsma) and Elizabeth (Mark MacAuley), and grandchildren Matthew, Jimmy, Emily, Kate, Clara, Mariane, and Maya. She lived courageously with advanced cancer well into her 84th year, far longer than expected. But she was a woman who had exceeded expectations throughout her long and accomplished life. A proud French-Canadian born in Windsor, Ontario, she was the first woman to graduate with a B.Sc. in mathematics from Assumption University. Once married, she worked full-time and taught calculus at night while pregnant with her firstborn. After raising her children to school age, she returned to work first as a teacher, then with the Federal Liberal Agency. When ready to advance her career, she enrolled in graduate school and at the age of 48 earned an M.B.A. from the University of Ottawa. She worked as an executive at the Trust Companies Association of Canada, and later served two federal cabinet ministers as Chief of Staff. During these busy years, she regularly accompanied her husband at international hockey conferences where she helped represent Canada with intelligence, grace and style. Her energy and sense of purpose were inspiring. Even in her retirement she served as director on various boards and in voluntary positions in her church and community. She lived and loved fiercely, driven in pursuit of excellence yet valuing justice, fairness and hope, always guided by her strong faith. Above all, her large family was her pride and greatest joy. To the end, she urged us all to 'choose happy.' Through her example, we learned never to give up on each other. She was and will remain a bright burning light in our lives. A private family funeral will be held, followed by burial at St. Patrick's Fallowfield Roman Catholic Cemetery. Donations may be made to a church or charity of your choice.
Arrangements entrusted to the Whelan Funeral Home tel. (613) 233-1488
QUIGGIN, Patricia L.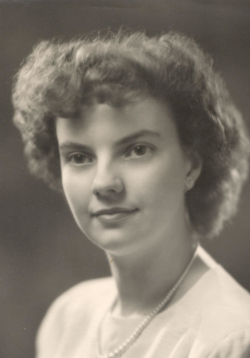 The family of Patricia Quiggin is sad to announce her death (after a long and well- lived life) on January 5th, 2022. She leaves her daughters Carol (Peter) Gusen and Donna Quiggin, both in Ottawa, grandchildren Andrea (Jonah) in Toronto, Talia (Hamish) in Sydney, Australia, Nic Leroux and Emma Leroux (Greg), in Ottawa. Also left to grieve are her great-grandchildren, Hannah and Scarlett (Toronto) and Aaron (Sydney). Patricia was born (January 1st, 1926) and raised in Winnipeg Manitoba, to Lillian Fellowes (Wray) and Edward Fellowes. She had 1 sibling, Timothy Fellowes (d 2021). She leaves 6 nieces in the US, and Canada. Patricia married her childhood sweetheart Len Quiggin, in Winnipeg, and they moved with a young child to Toronto, where their second daughter was born. Tragically, Len died in 1963. Following Len's death Patricia worked with the Business and Operations staff at the North York Board of Education for 27 years, retiring in 1990. Patricia was a proud member of the Toronto Ladies Golf Club for 34 years! Patricia and her family enjoyed decades of fun with many lovely neighbours who also resided on Willowdale Avenue. She moved to Ottawa to be close to her daughters in 2006, and her daughters would like to thank the Villagia in the Glebe, The Edinburgh and The Courtyards on Eagleson for providing excellent care, both as Patricia lived independently, and as she required more care. Many caregivers helped Donna and Carol make sure Patricia was well looked after, and we especially want to thank Clotilde and Glenys (of Assurance Home Care), Bonnie Lacroix (Executive Director at The Courtyards on Eagleson) and Jhoanna Prinzo( DOC) at The Courtyards. Carol & Donna would also like to thank Dr Billie and Dr Iny who took wonderful care of Patricia. Patricia was very proud of her immediate family members, and enjoyed many social occasions with them and in-laws Janet & Brian Watson, Breda & Bill Gusen and Catherine Gusen during her time in Ottawa.
Condolences and tributes may be made through Whelan Funeral Home at www.whelanfuneralhome.ca
O'BRIEN, John Francis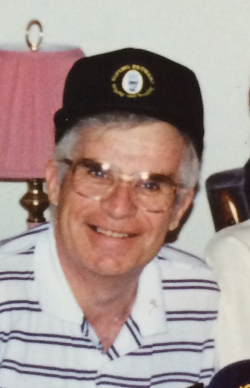 The family of John Francis O'Brien are saddened to announce his passing on December 14,2021 at the Perley Rideau Veterans Health Centre in Ottawa. He was born in Saint John, NB on March 5, 1944. John was employed with Jacobson's store. He was a member of the Royal Canadian Legion Branch #2. He was adherent of Assumption Church where he read passages at Mass.
In Ottawa he was involved with the Knights of Columbus and was adherent to St. Patrick's Basilica. He is survived by his best friend, Roy Williams, his brothers, Mike (Charlene), Doug and his sisters Sharon Johnson (Ralph), Linda Walker (Roy), Barbara O'Brien (Ed Lutes) and his sister in law, Linda O'Brien. He will be fondly remembered by many nieces, nephews and cousins. Pre deceased by parent, John Francis O'Brien and Jean Elizabeth Fitzgerald and by brother, Alfred. A Mass was held at St. Patrick's Basilica with the Knights of Columbus. Interment in Kemptville, On. Special thank you to the Perley Rideau Veterans Health Centre for their care and the Knights of Columbus and Whelan Funeral Home for their care and compassion.
Arrangements entrusted to the Whelan Funeral Home tel. (613) 233-1488
WEBBER, Margaret E. (Maggie)
Current Services     Archived Services
E-mail: condolences@whelanfuneralhome.ca